M-12 Three Balsa Wood Yam masks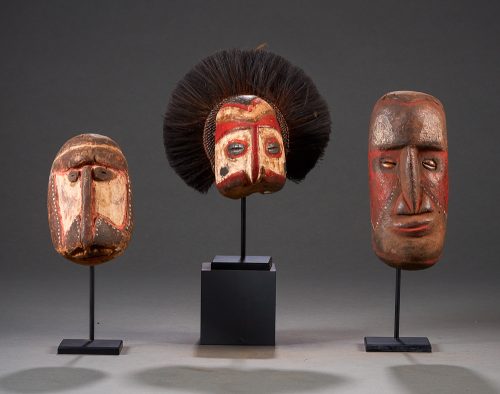 Masks
M-12 Three Balsa Wood Yam masks
Wosera, Southern Abelam, PNG.
Wood masks are less common than the woven cane yam masks and it would seem only found in this southern Abelam region of Wosera. They are similarly used at harvest ceremonies, to become the face of the giant yams.
a) and c) Were both collected by Barabara Perry in the late 1960s.
b) Was collected by Ed Boylan c. 1973.
a) 18 x 11 x 9 cm     b) 23 x 22 x 18 cm     c) 23 x 11 x 8 cm (SOLD)
Make an Enquiry