M-17 Ritual Mask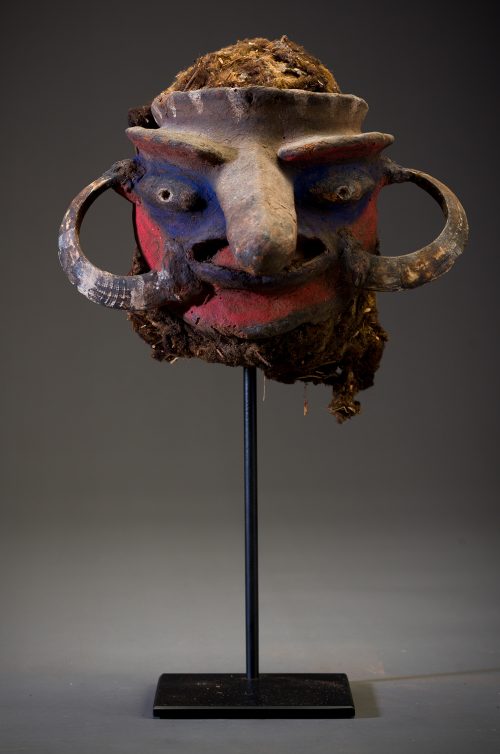 Masks
M-17 Ritual Mask
South-western Malekula, Vanuatu.
Evocative mask dominated by two important elements; its long nose and pig tusks. Made of clay and spiderweb with strong piercing eyes, and painted in bright blue and red pigments. Such masks were for display rather than worn on the face; they were part of the raft of ceremonies concerned with male initiation.
Ex-Judith Wood collection, Port Vila.
Make an Enquiry