M-18 Tapa Mask "eraho"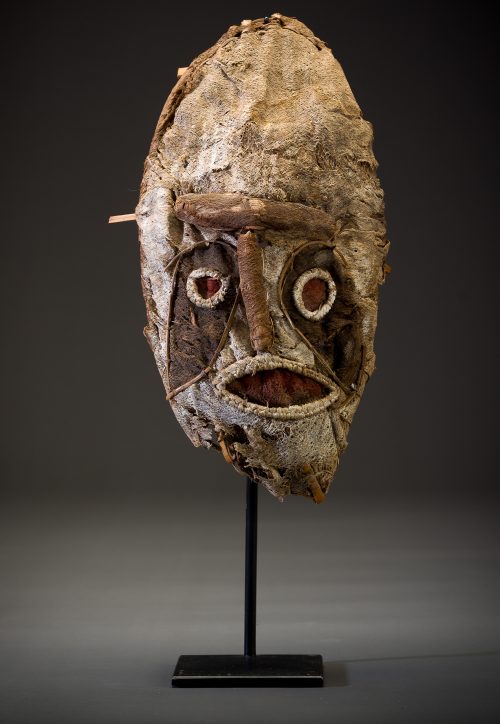 Masks
M-18 Tapa Mask "eraho"
Orokolo, Western Elema, Papuan Gulf, PNG. Late 19th / early 20th Century.
These small tapa masks are more simple and rarer than the larger initiation semese tapa masks. They represent totemic creatures, "birds, fish, reptiles, even mushrooms and jellyfish." Eyes are the most important feature, that identify specific clans. Mask wearers performed as a troupe who celebrate clan solidarity. Several similar masks collected in 1885 by A P Goodwin are found in American museums. Most of these small tapa masks in collections, were collected in the 19th and early years of the 20th C, and no later than the 1930s.
Ex-old American collection, ex-Tad Dale, Santa Fe.
Make an Enquiry