M-4 Wooden Yam Mask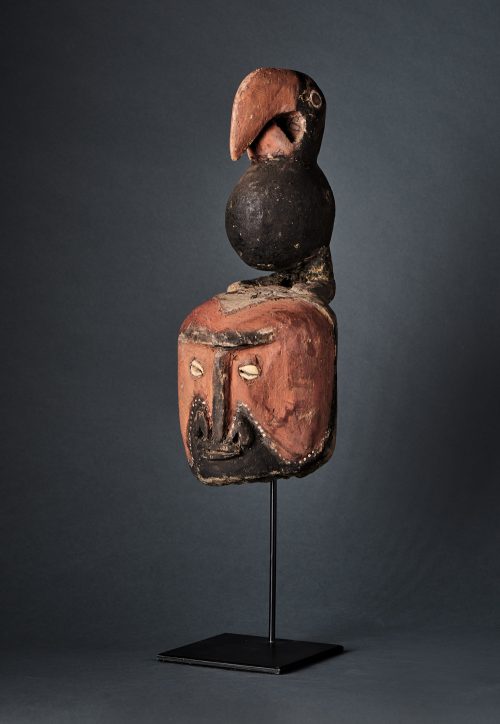 Masks
M-4 Wooden Yam Mask
Southern Abelam People, Wosera, PNG.
The head of this mask is very cubist, with a finely carved with a free standing cockatoo on the head. Yam masks are almost always woven from cane, but a few are made from a light balsa-like wood. This allows more freedom in the sculptural elements, and the very light wood allows it to be easily attached as the face of the large yam during the yam lining ceremony.
Ex-collection Barbara Perry, Sydney, collected in the field, 1968-69.
Make an Enquiry