M-5 Hooked Old Flute Mask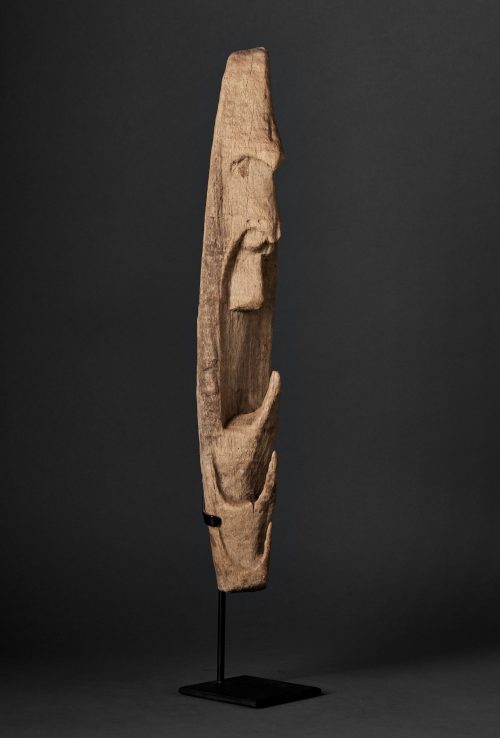 Masks
M-5 Hooked Old Flute Mask
Ramu River region, PNG.
These flute masks are small and delicate; they are fixed onto the bamboo flute.
Generally half way along its length, and like the better known flute stoppers from the Iatmul of the Middle Sepik with complete figures, these hooked faces are the faces the faces of the spirits, and the melodious music are their voices.
Collected by Rudy Cesar in the late 1960s.
With custom-made metal stand.
Make an Enquiry