M-7 Yam Mask, Abelam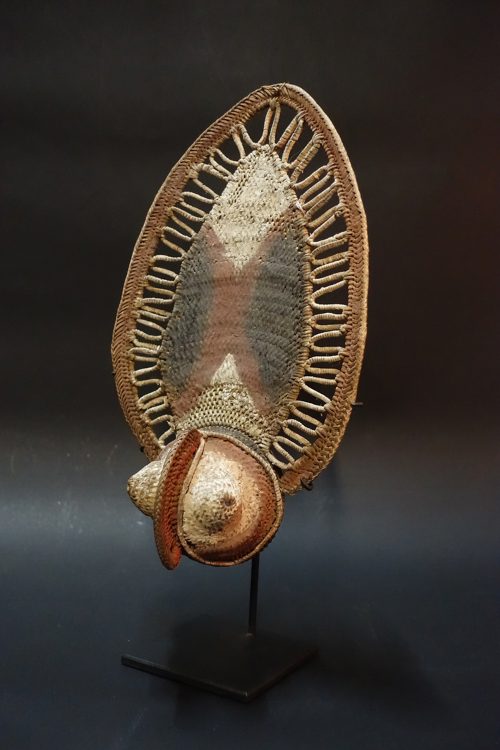 Masks
M-7 Yam Mask, Abelam
Wosera, Southern Abelam people.
Collected in 1971, this mask shows the fine detail of an older experienced Abelam weaver.
The form is beautiful, with a bulbous head probably representing a cockatoo, with very tight weaving. The colours are subtle and subdued. Used in yam lining ceremonies by the Abelam to decorate newly harvested giant yams.
Ex-collection Ed Boylan, Cairns.
Make an Enquiry