O-16 Skirt Board "Kaidawaga"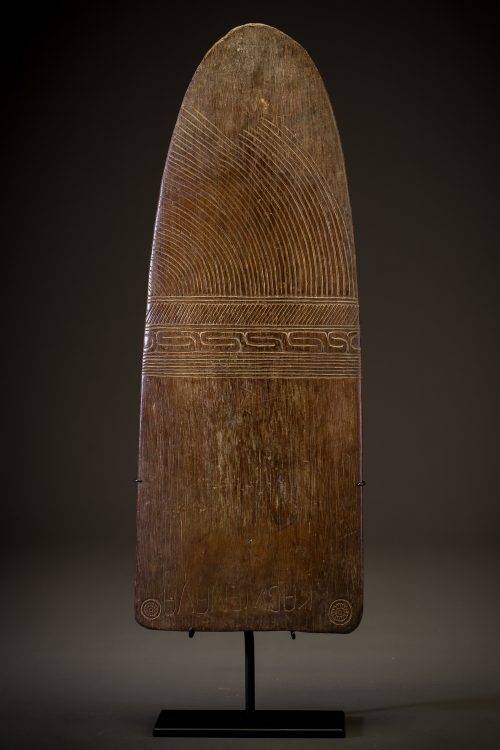 Other Oceanic
O-16 Skirt Board "Kaidawaga"
Trobriand Islands, PNG.
Such carved boards are used to prepare for the Trobriand women's most sacred ceremony Sagali. This is essentially a mortuary ceremony, where women make and present grass skirts and banana leaf bundles, called nuniga. Men carve the Kaidawaga board for their wife or sister, sometimes engraved like this one, with markings called ginigini, that have magical significance. The engraved word is possibly the name of the user or carver; and the two circles probably depict the circular head ornament worn by women.
Old and well-used, mid-20th Century.
Make an Enquiry