O-18 Three Massim Spatulas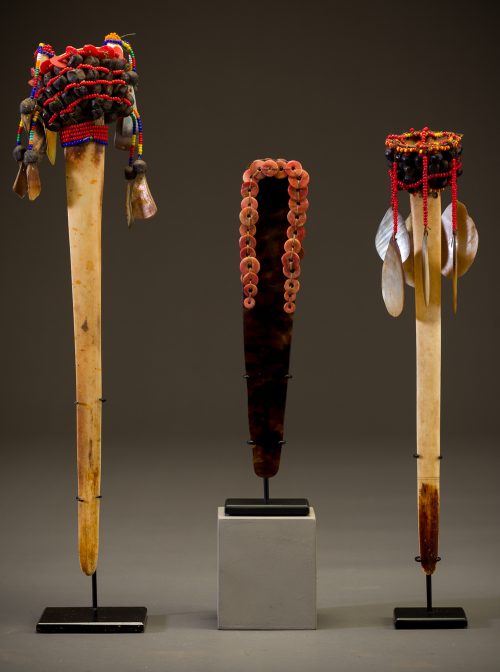 Other Oceanic
O-18 Three Massim Spatulas
Milne Bay, PNG.
a) Cassowary bone surmounted by banana seeds wrapped in lengths of trade beads, with pearl shell decorations. Part of Kula cycle.
b) Turtleshell spatula, with valuable red spondulus decorations. Probably Woodlark Is. Wealth item.
c) Cassowary bone spatula, with beaded banana seed top, and many elegant pearlshell dangles.
(a) above used as part of Kula trade cycle. (b) and (c) both ex-Daalder collection, Adelaide.
a) 37 cm (SOLD)     b) 24 cm     c) 31 cm
b) $850 c) $650
Size Various
Make an Enquiry