O-6 Two Ancient Slit Gong (garamut) Finials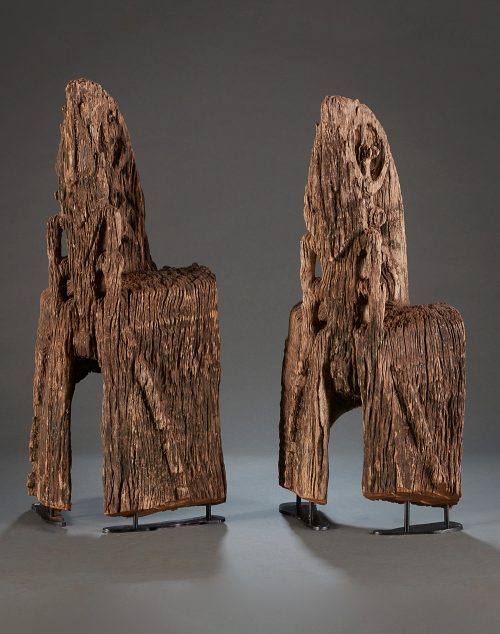 Other Oceanic
O-6 Two Ancient Slit Gong (garamut) Finials
Manam Island, North Coast, PNG, wood, 18th – 19th Century.
Manam Island is one of the most picturesque islands, a perfect cone, rising from the sea. But it is a volatile, active volcano. Many times people have had to flee their verdant home; the last eruption in 2006 was devastating and the whole island was evacuated. Slowly a few have returned to ruined villages and gardens.
These two finials are from an ancient garamut, that had deteriorated to the extent that it no longer produced sound. It is a very hard wood, and considereing the weathering, these finials could easily be 200 or more years old. Preferably sold as a pair.
a) 69 x 36 x 24 cm     b) 63 x 34 x 24 cm
Make an Enquiry