O-9 Three Prehistoric Stone Implements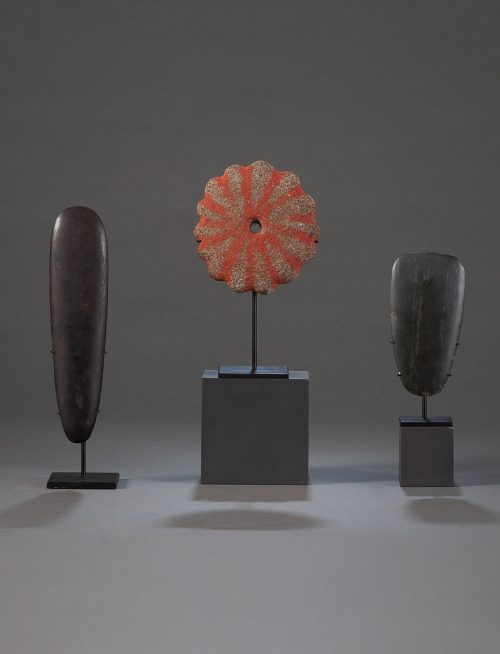 Other Oceanic
O-9 Three Prehistoric Stone Implements
Stone objects were used as the primary cutting and chiselling tool up until contact with the outside world in the 18th and 19th centuries and, in the New Guinea Highlands, mid-20th century. They were laboriously fashioned and polished and became much-valued objects.
a) large dark green stone adze, very finely finished and polished, Wahgi Valley, Western Highlands.
b) large club head with undulating knobs, Wahgi Valley, Western Highlands. The red radiating lines suggest male cult magic was the main purpose of this stone. ex-old Sydney collection.
c) medium-sized greenstone blade, Massim ( Trobriand Islands) used primarily for wealth and display. ex-Jutta Malnic, Sydney.
a) 31 x 7.5 x 3.5 cm     b) 18 cm diam x 4 (SOLD)     c) 19 x 10 x 2 cm
Price on application
Size Various
Make an Enquiry