O-7 Old Basket Hook, "samban"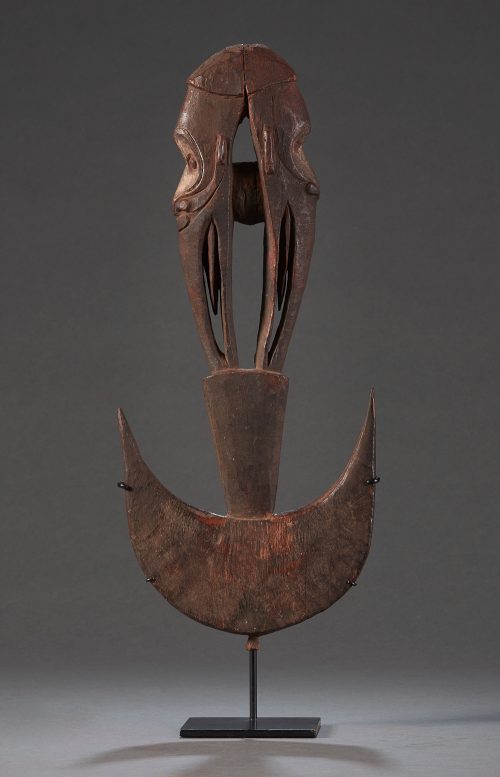 Other Oceanic
O-7 Old Basket Hook, "samban"
Middle Sepik River, PNG Wood, pigment.
This is an old, well used basket hook, that has been used in a Middle Sepik household over many generations.
It is worn and highly patinated on the hook area from constant use. The two faces, morphed bird/human forms suggest an origin of Chambri Lakes, where this motif is most common.
Overall, it is a most elegant basket hook, still retaining some of its original paintwork.
Ex-private collection, Perth, Western Australia.
Make an Enquiry