SW-11 Shield, Ramu River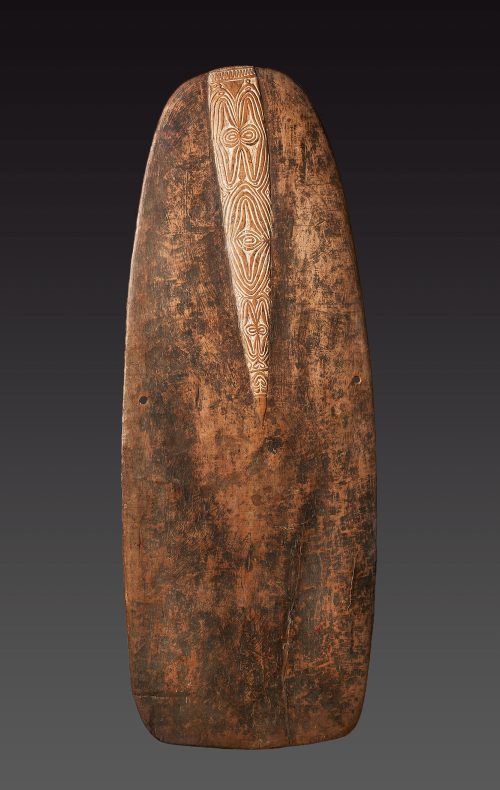 Shields & Weapons
SW-11 Shield, Ramu River
North Coast, Papua New Guinea.
These shields probably ceased to be used for fighting by mid-20th Century, but were then often used as beds for sleeping by the warrior or his family. One similar shield I purchased from an old woman in the Ramu River area in the 1970s had belonged to the owner's father; she had used it as her bed for over 40 years.
Beautiful fine triangular raised engraved design on the front; the back has a raised ridge around the edge of its upper half; typical of the older Ramu shields.
Ex-Dimenstein collection, Los Angeles. Early 20th Century.
Make an Enquiry