SW-16 Two Stone Headeded Clubs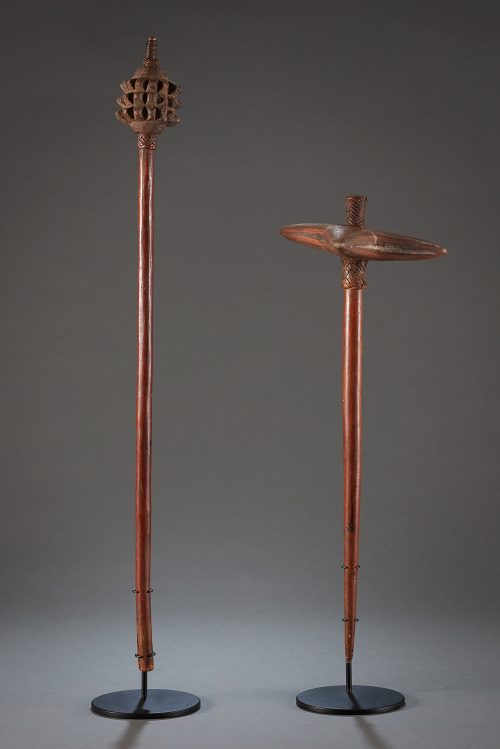 Shields & Weapons
SW-16 Two Stone Headeded Clubs
Papua New Guinea. Stone, wood, cane, prehistoric handles, early 20thC.
a) Papuan Gulf, PNG. This club, referred to as "pineapple club"came to Australia in much earlier colonial times. The stone has some small chips from use, but otherwise in very good condition. The handle is old and glossy. Woven cane rings secure the stone to the handle.
b) Angas (or Kukukuku) region, Eastern Highlands, PNG. The Angas a a small group of highly volatile waring groups who were first encountered in the mid-1930s. Until this time their culture was entirely stone-based, with no use of metals. Their clubs, especially these robust star-shaped clubs, were heavy and effective in tribal wars.
a) 89 x 9 diam cm     b) 67 x 27 diam cm
a) $750 b) $850
Size Various
Make an Enquiry