SW-4 Ancient Shield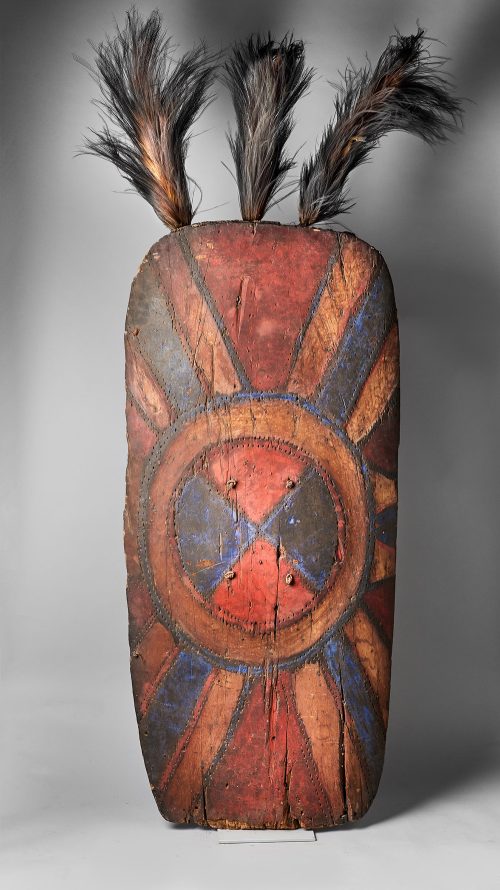 Shields & Weapons
SW-4 Ancient Shield
Wahgi Valley, Western Highlands, Papua New Guinea.
Collected by John McInnerney c. 1968 in Mt Hagen, Western Highlands; ex-John Friede collection, NY. Pre-contact.
This is a fine old shield, with traditional Wahgi design; the carving is subtle and very elegant, with some areas scolloped out.  There are more than two hundred arrow and spear tips embedded into the surface of the shield.  It is one of the finest Wahgi Valley shields in existence.
Price on application
208 x 68 cm
Make an Enquiry